We are a small country church that meets to worship God and share the Hope we have because of the Gospel of Jesus. Our service time is 9:30am from Sept. 1 till June 30.  Feel free to come and join us, we would love to see you.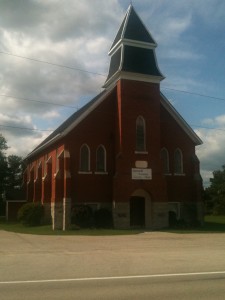 In person services start at 11am.  We request that everyone is wearing a mask for the entirety of the service. Some one will greet you at the side door and ask you a few questions.  Seating is limited due to the Covid 19 protocols and physical distancing is required.
We are still striving to be a welcoming congregation even with all the other requirements.
Online you can go to our Facebook page for the recorded and livestream of the service:
@ArthurStAndrewsPresbyterianChurch
  · Church
https://www.facebook.com/ArthurStAndrewsPresbyterianChurch/live/
or to Youtube for the recorded service
YouTube Channel link
https://www.youtube.com/channel/UCvzJtJRqNoP0onO4KnZipew?
The Street Address is 8952 County Road 14 in Wellington North Township, in between Arthur and Conn, a part of Wellington County.