We are a small country church that meets to worship God and share the Hope we have because of the Gospel of Jesus. Our service time is 9:30am from Sept. 1 till June 30.  Feel free to come and join us, we would love to see you.
Because of the CoVid-19 Crisis we will not be holding in person worship services.  If you would like to join us online for our service on our Facebook page Gordonville St. Andrew's Presbyterian Church,  we would be happy to have you.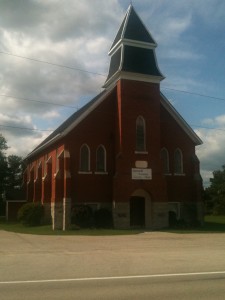 There will be no service in Gordonville on October 27th, everyone is invited to St. Andrew's in Arthur for their Anniversary service.
The Street Address is 8952 County Road 14 in Wellington North Township, in between Arthur and Conn, a part of Wellington County.
Upcoming
YouTube Channel Link
https://www.youtube.com/channel/UCvzJtJRqNoP0onO4KnZipew?
Current Message Series
Join us on Facebook for live prayer and worship services:
Weekdays at 12pm and Sunday at 9:30am
https://www.facebook.com/GordonvilleStAndrewsPresbyterianChurch/live/
Thursday April 9th we are having a Maundy Thursday Communion service at 7pm.  (You will have to supply your own bread and juice) On line on Facebook live (see the above link)
Friday April 10th we will be having a Good Friday Service at 10am on Facebook.  (use the above link)
Easter Sunday April 12 we will be having a communion service on line at 9:30am.  (use the above link)