We are a small country church that meets to worship God and share the Hope we have because of the Gospel of Jesus. Our service time is 9:30am from Sept. 1 till June 30.  Feel free to come and join us, we would love to see you.
Service Time is 9:30am. The Service time will be changing to 9am on June 30th for the Summer services. Please note there will be no services at St. A's in Gordonville from July 28th to August 18th.  Services resume August 25th.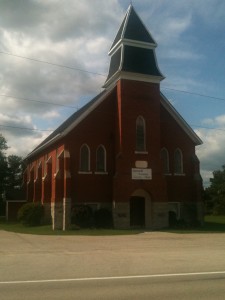 Our Current Message Series:
The Street Address is 8952 County Road 14 in Wellington North Township, in between Arthur and Conn, a part of Wellington County.