We are a small country church that meets to worship God and share the Hope we have because of the Gospel of Jesus. Our service time is 9:30am from Sept. 1 till June 30.  Feel free to come and join us, we would love to see you.
Service Time is 9:30am starting Sunday Sept. 3rd 2017.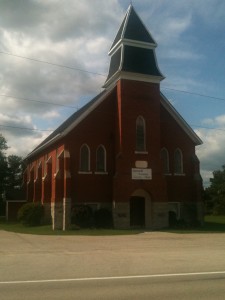 Current Message Series
We are looking at what motivates people in the Bible and how that same motivation affects our own lives.
Coming up
Family Candle Light Christmas Eve Service: December 24 at 7:30pm at St. Andrew's in Arthur
The Street Address is 8955 County Road 14 in Wellington North Township, in between Arthur and Conn, a part of Wellington County.