We are a small country church that meets to worship God and share the Hope we have because of the Gospel of Jesus. Our service time is 9:30am from Sept. 1 till June 30.  Feel free to come and join us, we would love to see you.
Service Time is 9:30am.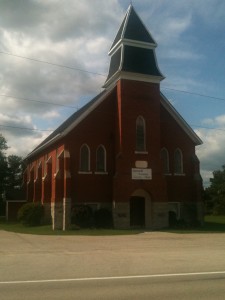 Our Current Message Series:
Pillars of the Church: Pillars can be representative of buildings but they can also represent important ideas or beliefs that help to structure personal and group beliefs.  We are going to spend the next few weeks looking at what are important pillars of our community of faith and our own lives as Christians.  The good news about these pillars is that they help us to grow in faith, in community, and becoming the people Jesus has redeemed us to be.
The Street Address is 8952 County Road 14 in Wellington North Township, in between Arthur and Conn, a part of Wellington County.