We are a small country church that meets to worship God and share the Hope we have because of the Gospel of Jesus. Our service time is 9:30am from Sept. 1 till June 30.  Feel free to come and join us, we would love to see you.
Service Time is 9:30am. Our service time will be changing to 9am on July 1st to August 26th.  There will be no services July 22-August 19.  Services resume August 26th and regular Service time of 9:30am resumes on Sept. 2nd.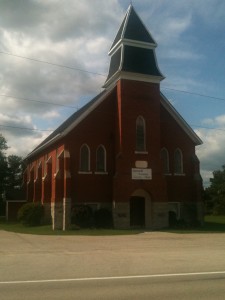 The Street Address is 8952 County Road 14 in Wellington North Township, in between Arthur and Conn, a part of Wellington County.