We are a small country church that meets to worship God and share the Hope we have because of the Gospel of Jesus. Our service time is 9:30am from Sept. 1 till June 30.  Feel free to come and join us, we would love to see you.
Service Time is 9:30am.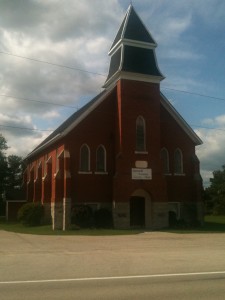 Our Current Message Series:
Changing Times – We live in a time were everything is moving quickly.  We need to know how to live in this time of constant change. How to act and not over react and to be living examples of Jesus' grace and love. Wk 1. I don't want to change.  Wk 2. Two realities
Come and join us and we look together at God's Grace.
Upcoming
The Street Address is 8952 County Road 14 in Wellington North Township, in between Arthur and Conn, a part of Wellington County.